Sunday School is at 9:45am every Sunday morning
Infant Nursery (Ages: Birth to Two Years)
Location: Eduction Building, Room 5
Leaders/Teachers: Ricky and Brenda Caruth
Content: Our curriculum centers on God's Creation. God made me. God loves me. God takes care of me. The format of the class is very informal. It involves a lot of crawling around, sitting on the floor, rocking, playing, listening to stories, singing, praying and sometimes a little napping might take place.

Toddler Sunday School Class ( Two & Three Year Olds)
Location: Eduction Building, Room 6
Leaders/Teachers: Rose Anne and Jimmy McWaters, Jennie and Duck Costner
Content: We have free play for the first 15 minutes, take up our offering, then we have our lesson from the Gospel Light Preschool Sunday School Curriculum.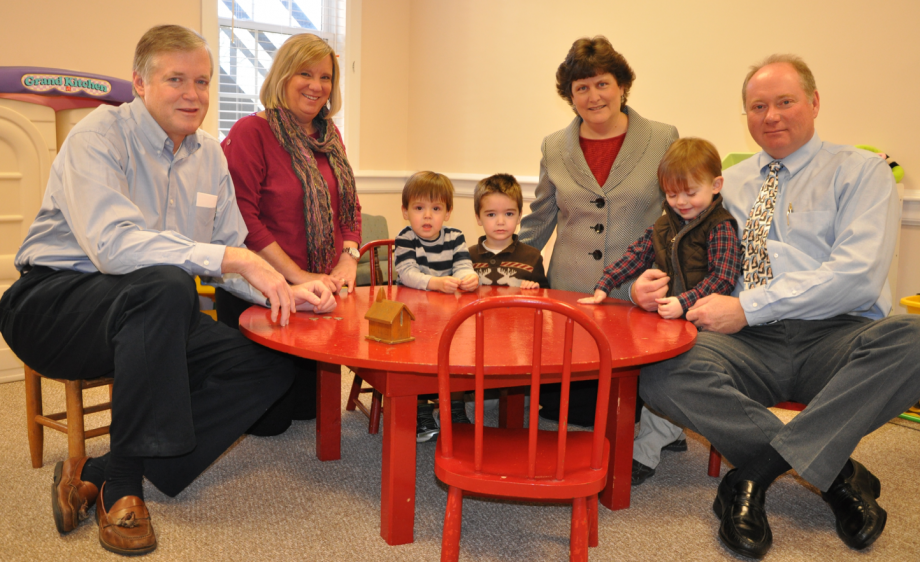 Preschool to Kindergarten Class (Four-Six Years Old)
Location: Education Building, Room 4
Leaders/Teachers: Michelle Jordan and Patti Sizemore
Content: We teach Gospel Light Preschool Sunday School Curriculum. We strive to teach God's Word to the children through the Bible stories in the curriculum and to teach the children about God's wonderful love. We also have fun activities that accompany the lessons.
Early Elementary School Class (1st-2nd Grades)
Location: Eduction Building, Room 9
Leaders/Teachers: Jeff and Becca Bowyer
Content: We are using the Gospel Light curriculum.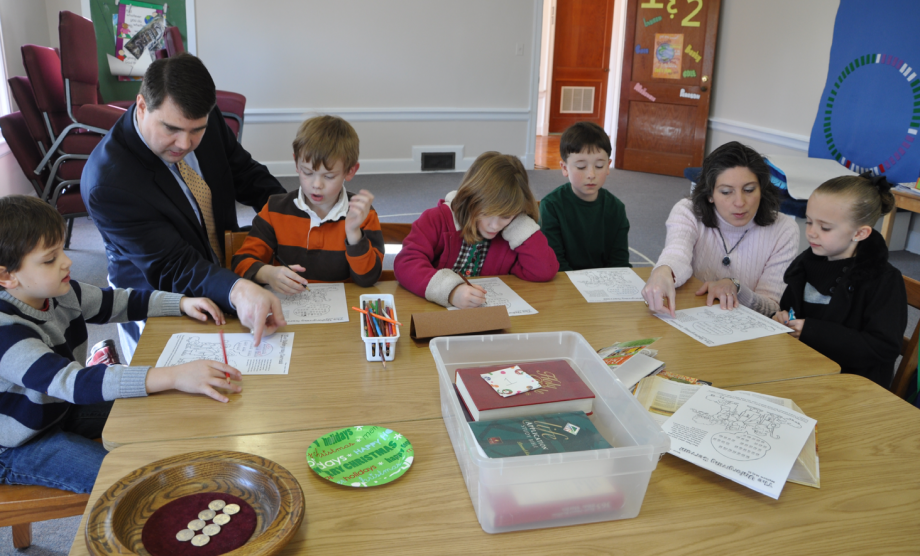 Elementary School Class (3rd-5th Grades)
Location: Education Building, Room 2
Leaders/Teachers:
Content: We are currently studying the biblical applications of caring, trust, responsibility, cooperation, service and love in building and deepening friendships as it relates to those in our church, schools and community to show Jesus' love through our own actions.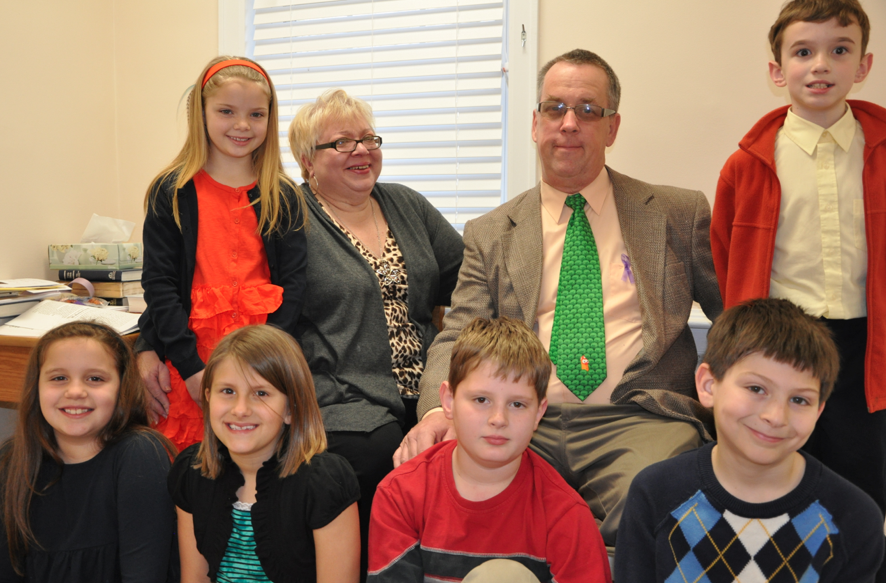 Middle School Class (6th-8th Grade)
Location: Above the Kitchen in the Family Life Center
Leaders/Teachers: David Leslie
Content: Our class focuses on applying Biblical principles to everyday teenage life. Our goal is to make the students aware of how the Bible actually can (and does) apply to the challenges they face in Middle School. We also work on memorizing scripture and the books of the Bible (in order).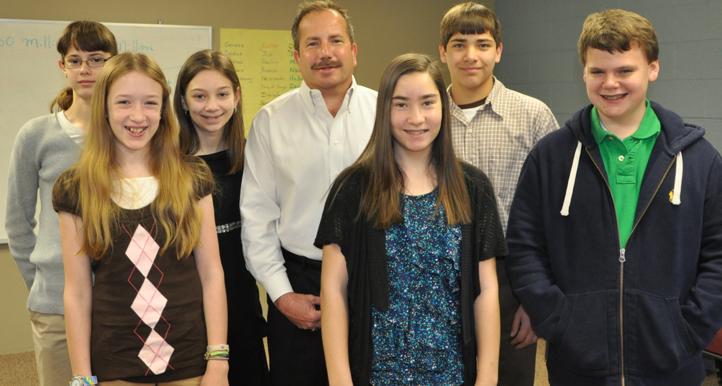 Senior High Class
Location: The Family Life Center
Leaders/Teachers:
Content: We cover many different subjects and topics relevant to the community and environment we live in. The topics are intended to help the Sr Highs learn more about the Christian faith from a Reformed perspective, grow spiritually as they study God's word and to help them in their daily walk with Jesus Christ. We often study a book of the Bible, characters in the bible and relevant topics that are addressed in the Bible. We encourage the student to be strong and confident in sharing their faith whether it be at school, in sporting events or with their friends and neighbors. Each week the students have an opportunity to talk about or share an event or moment  that exemplifies how God has moved in their life. These "Spiritual Touches" vary widely and may be as simple as an answer to prayer for help on a test to having the opportunity to see a friend come to Christ.
Dixon Lesslie Class
Location: The Social Hall
Leader: Charlie Sizemore
Teacher: Bradley Brown
Content: This class uses the Quarterly published by CEM with Bradley Brown serving as the current teacher utilizing lecture format.
Koinonia Class
Location: Education building, Room 10
Leader/Teacher: Jeff Culp
Content: The Koinonia Class, an adult class, is currently going through a lecture/study series using the book of Nehemiah.
Emma Echols Class
Location: Family Life Center
Leader/Teacher: Louise Crocker
Content: The ARP Quarterly
Friendship Class
Location: Family Life Center, Classroom next to kitchen
Leader/Teacher: Mike Carter
Content: The ARP Quarterly. This group supports missions and special needs.
Men's Bible Class
Location: Family Life Center, 2nd Classroom next to Kitchen
Leader/Teacher: Benny Williams
Content: ARP Quarterly
Social Hall Sunday School Class
Location: Social Hall
Leader/Teacher: David Kimball
Content: Scripture review and open discussion.