If you are interested in hosting an event at Neely's Creek, please fill out the required form.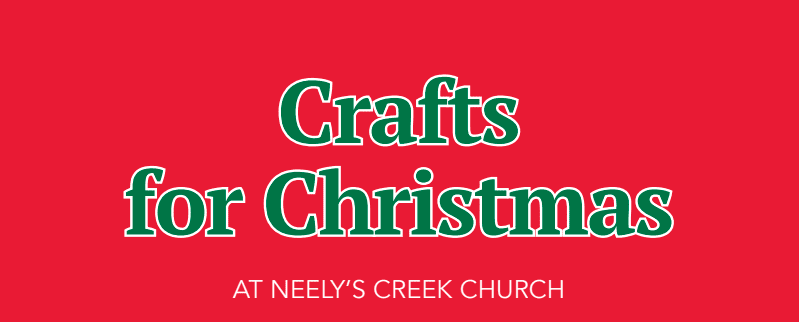 Our small business expo, Crafts for Christmas, is just around the corner. We are looking for volunteers to donate a batch of their most famous and popular recipes. Ideas for donation include baked goods, homemade soups, jellies, jams, and candies. This could even include such donations as farm-fresh eggs, nuts, homegrown fall vegetables, casseroles, pickles, and even non-food items and gifts. Please let us know what you plan to donate at the link below.
November 24, 2019 from 8:00 a.m. – 2:00 p.m.
We'd love to hear from you!
If you have any questions, comments, or concerns about Neely's Creek Church, our beliefs, or Christianity in general, please reach out to us. Fill out the form provided and our staff will get back to you as soon as possible.